Environmental and efficient (fuel economy)
Building on their reputation of steady, dependable torque and unbeatable toughness, HINO's red engine has even further evolved for the new HINO300 Series, offering low emissions and enhanced fuel economy.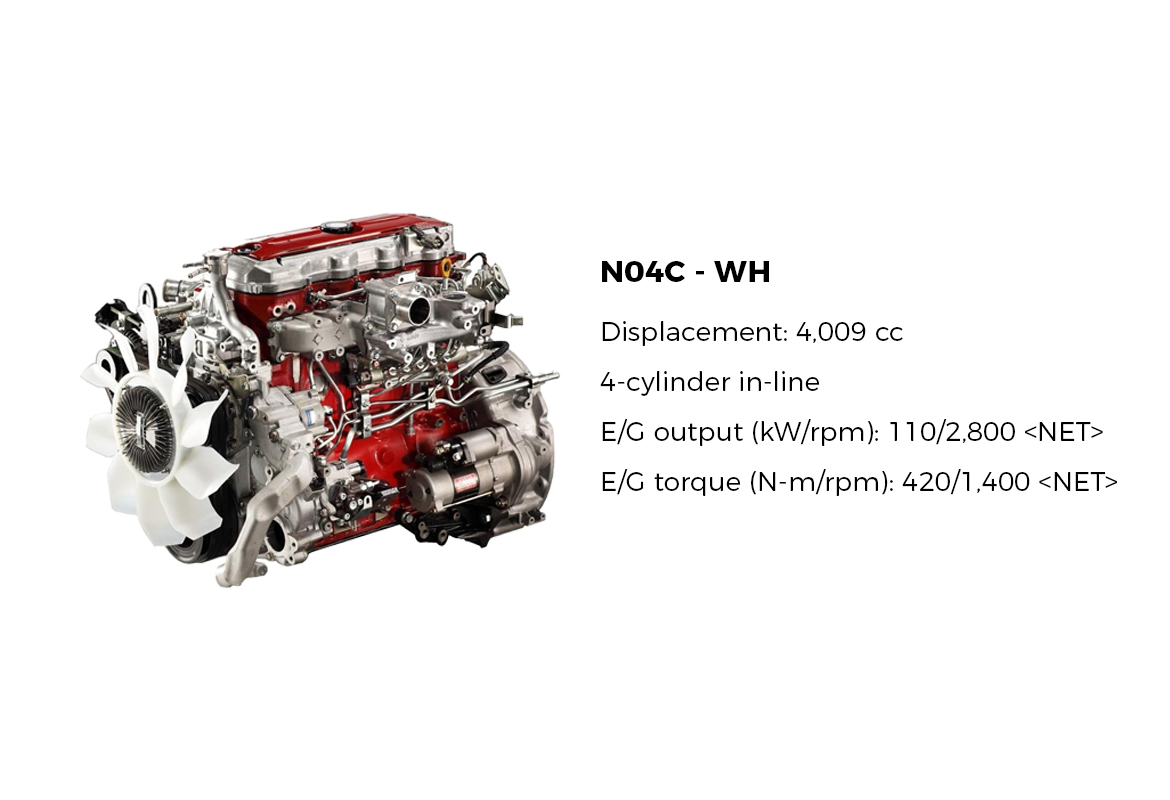 FRAME(WIDE)
The frame uses grid holes to make the installation of auxiliary devices more convenient.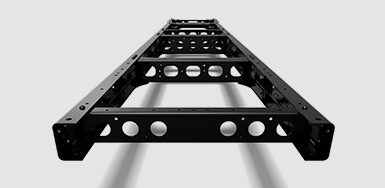 FRAME(NEW PLATFORM)
Further expands the scope for body building.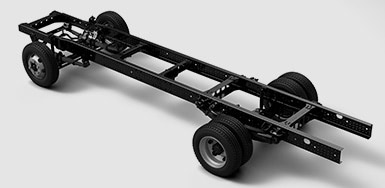 FRAME(NARROW)
Switch from the narrow frame open type to the joint type for for greater productivity and lighter weight.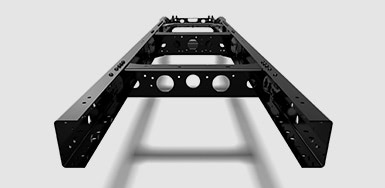 SUSPENSION
LONG TAPER LEAF
The leaf spring suspension offers high durability and flexibility for stability on rough roads.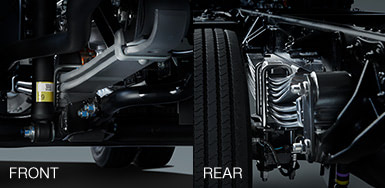 REAR SUSPENSION
LONG TAPER SPRING RUBBER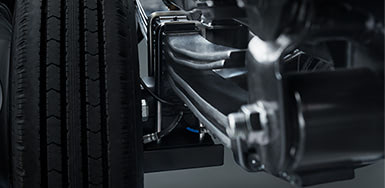 STABILIZER
The stabilizers have been lengthened and feature a link bracket, maintaining high effectiveness and stability.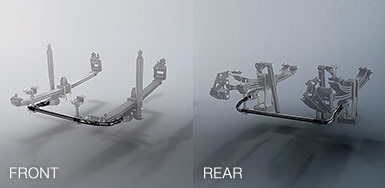 AERODYNAMIC CAB
The windshield angle and the slanted cab design provide aerodynamic performance, enhancing fuel economy.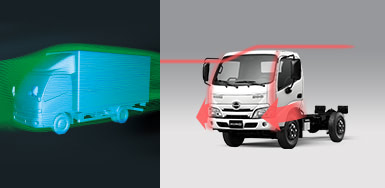 It takes only a glance to see how the increased rake of the windshield helps air flow over the cab for greater aerodynamic efficiency. Applying a more gentle curve to the corners of the cab allows for class leading aerodynamic performance.