HIGH-RIGIDITY CAB
The cabin contributes to collision safety (e.g., floor frame,door beams).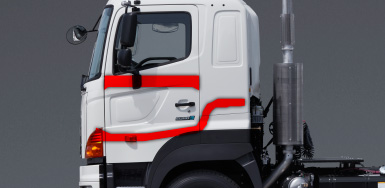 ABS
Contributes to safe braking.
Prevents the wheels from locking up when braking on slippery road surfaces, and supports to avoid risk from steering wheel operations.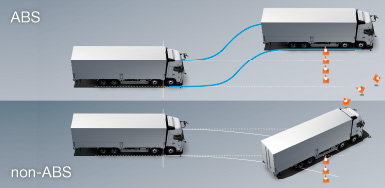 HEADLAMPS
Enhanced visibility at night.
The headlamps brightly illuminate the area in front of the vehicle, facilitating nighttime detection of pedestrians along the roadside, as well as obstacles on the road.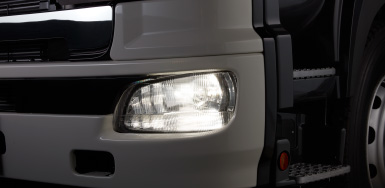 METER PANEL
Meters with enhanced visibility contribute to safe driving.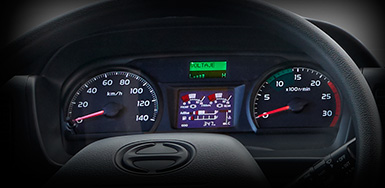 DRIVER SUPPORT FEATURES
Equipped with features designed to support the driver such as Cruise Control, which reduces faegue when driving long hours, and Eco Run, which contributes to fuel-efficient driving.